Axopar 25 Cross Top Reviewed - BoatTest.com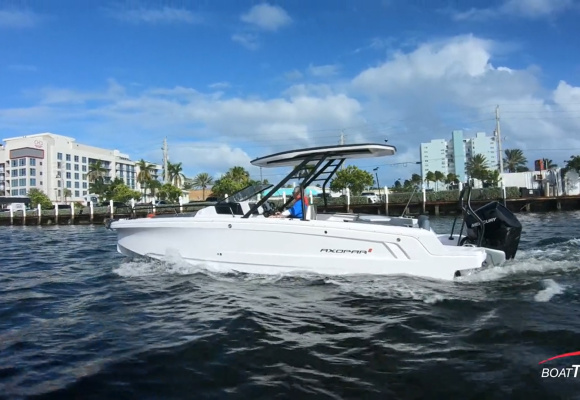 Reviewed: Axopar 25 Cross Top – (BoatTest.com, February 2023)
Captain Steve from BoatTest.com took the Axopar 25 Cross Top out for a performance evaluation and features and options inspection.
"What's most impressive about the 25 Cross Top is how Axopar managed to add so many of the features from her larger siblings into a boat with a smaller footprint without making it feel cramped or being hard to move about in. It's a remarkably comfortable boat, and surprisingly functional."
"At full speed the hull will tend to hit the waves and transfer that hit through the entire length, so there's no real slam factor."
"In hard-over performance turns, she tends to fall off the turn at about the ¾ point, and then the stern kicks around. This makes her an excellent watersports platform, especially in tight confines where turning space is limited."