Designer, 3D Modeling
Location: Vaasa or Helsinki, Finland

We are now looking for a creative 3D Modeling Designer to join our in-house design team.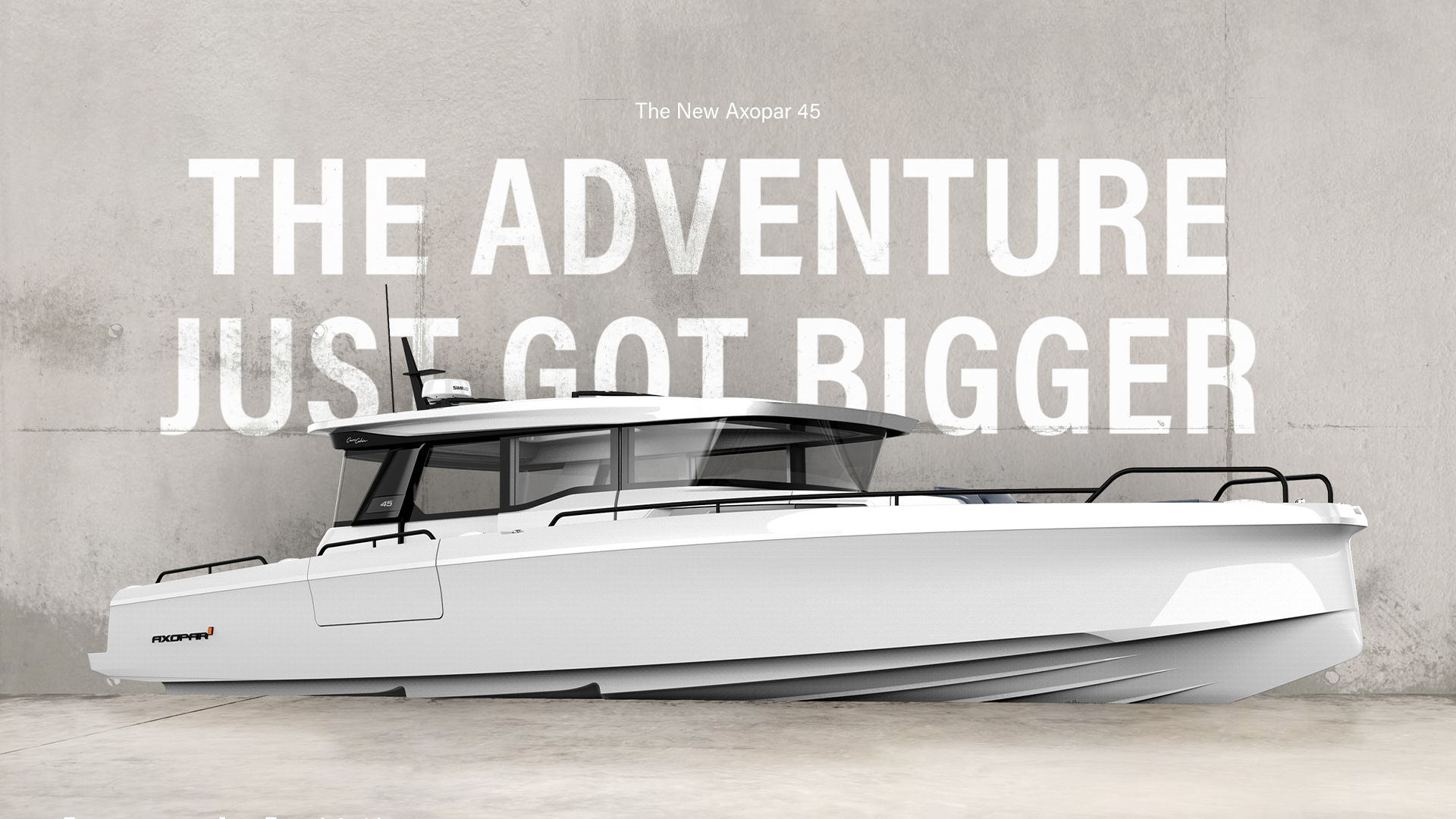 Type: Full-time
Location: Helsinki or Vaasa
Application DL: 12th Feb. 2023
Do you have a thirst for adventure? Do you have the drive, skills, and experience to take your career to the next level with Axopar Boats and BRABUS Marine?
Axopar, the adventure company, is one of the fastest-growing boat brands in the world. Its success derives from the "one boat, one world" concept, which stands for boats that are multi-functional and accessible for everyone, anywhere around the world.
We are now looking for a creative 3D Modeling Designer to join our in-house design team. You can be an Industrial Designer or an experienced Boat Designer.
You will work in the Axopar Design team as a designer in product conception and development projects and product lifecycle update activities. You will be creating and designing 3D models of Axopar's products, ensuring the design and aesthetics of the boats represent the quality of Axopar.

Your Main responsibilities
Producing high-quality 3D models of boats and different parts, structures, and interior decorations of those, as a part of the design team

Visualizing surfaces and entire concepts according to given ideas and 2D drafts

Being responsible for the first iterations of the concepts and presenting possible implementations to help in decision-making

Speeding up the design process by enhancing the concept pictures and making them realistic to produce

Working in close collaboration with external international design offices and, in the longer run, also taking responsibility for steering their work
This is a great opportunity to join a dynamic design team and make a real impact on the end design in a fast-paced international environment.

We expect you to have the following competence, skills, and know-how
Experience in industrial design and 3D modeling or several years of experience in boat design

Experience in 3D modeling programs, e.g. SolidWorks or Rhinoceros

Proactive, independent, and creative working style

Excellent communication, collaboration, and team working skills

Enthusiastic about working in a fast-developing global scale-up organization

Working in an international context, excellent English language skills are necessary, and ideally, you would also have good Finnish and/or Swedish skills

Experience in using VR tools is considered an asset

Interest in the field of boating is an advantage

What we offer
As an employer, we are dynamic, exciting, and forward-thinking. Our staff has a truly international mindset, and our flexible working environment and positive attitude mean that good ideas and creative thinking are always actively encouraged. At Axopar Boats, you will get an opportunity to develop your skills and abilities, to improve your professional knowledge. Our operations are guided by our values of passion, trust, respect, courage, and fun.

Are you ready to make the next move in your career?
If you want to be a member of a creative design team and dynamic company, please submit your CV and application letter by the latest 12th of February via our application system at www.talente.fi.
If you are able to show us your previous piece of work or have a personal portfolio, don't hesitate to upload documents of them or send a link to us.
For more information about the recruitment process, contact Talente's Recruitment Consultants
Tuija Kinnunen,
Tel: +358 40 673 5202
Email: tuija.kinnunen@talente.fi
or
Tuire Ollila-Mayers
Tel: +35850 366 5202
Email: tuire.ollila-mayers@talente.fi
The best times to contact are on Thursday, 26th January, 11.00-13.00 or Thursday, the 2nd February, 13.00-15.00.