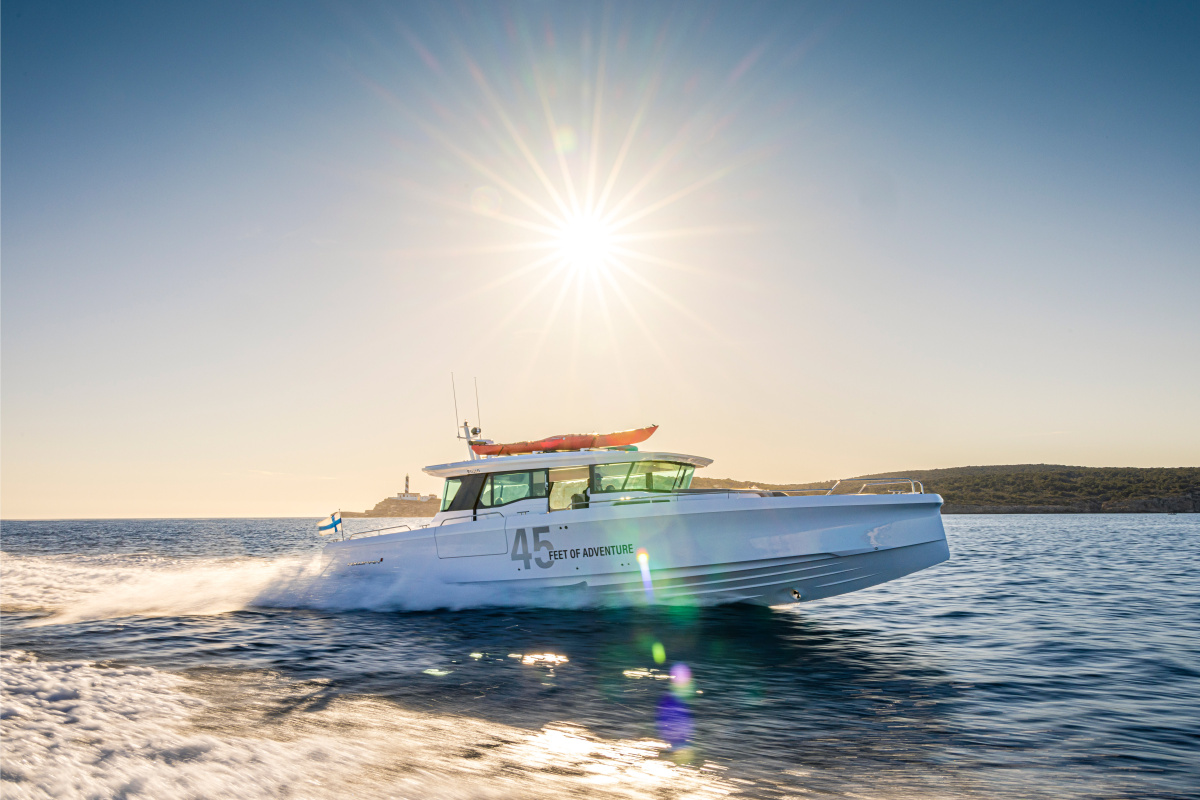 The new Axopar 45 runs as fast as a weasel and is as comfortable as a holiday home. We drove it before the premiere.
Normally I don't drive around with three times 300 hp. And not at a speed above 40 knots, which is quite a lot on the water. And yet: I did it once again, on board the Axopar 45 XC Cross Cabin, the day before the world premiere in Mallorca. "Weasel" and "livable", how do they go together?
Another Friendly Giant
On the test course, the Axopar 45 shows its resilience. Even with a length of 45 feet, the boat is able to make very, very tight turns. Traveling in an ever-narrowing circle is not an everyday application, but it shows the potential and reserves of the touring and family boat made in Poland.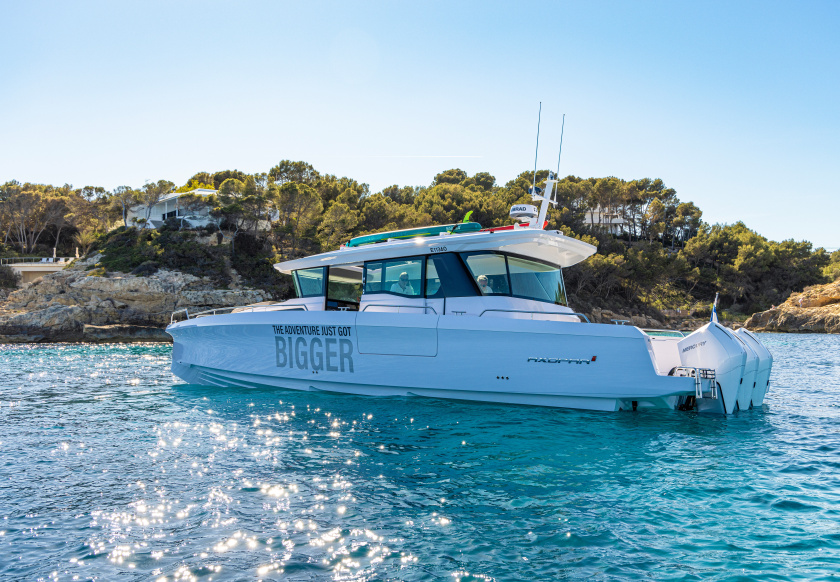 When the self-made waves get higher and higher, the Axopar 45 pulls its course into the whirlpool with only slight deceleration. Our test ship - which is the first one to be made - achieves a remarkable recovery. It gets really spectacular when the boat pulls out of the curve with a light feather wipe on the steering wheel and steers to the other bow.
Fast Without Hurrying
With three engines, absolute directional stability is ensured on the Mediterranean Sea, which is 15.5 degrees Celsius in front of Marina Calanova. Two engines would probably have performed similarly well. When sailing straight ahead, our Axopar pulls up to a maximum of 46.6 knots - an impressive number for such a large boat. Conversely, the high speed is hardly felt because of the grateful hull. It feels like we're driving fast, but not fast.