Axopar 22 T-Top wins European Powerboat of the Year Award in the 'Up to 8m' category.
Awards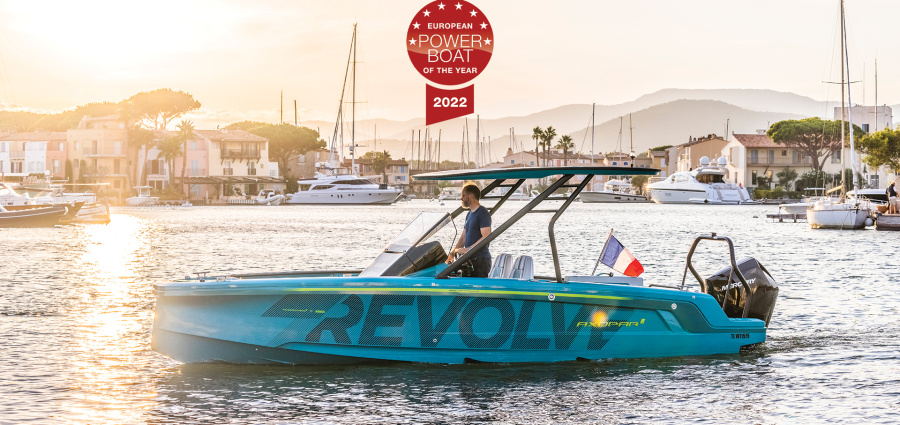 Winner of European Powerboat of the Year 2022 in the category up to 8 meters!
We are super delighted that the Axopar 22 T-Top has won the "Oscars" of the boating world.
This highly acknowledged powerboat award has long been recognised as one of the most respected and influential of their kind. Traditionally, the awards are presented live at the Düsseldorf Boat Show, but for the second year in a row, the ceremony has been held virtually.
The "Oscars of watersports" is awarded to the best five boats sold in Europe, in five different size categories. The contestants of the 'up to 8 meters' category, where the Axopar 22 T-Top was nominated, are considered entry-level boats. Important aspects for the jury when selecting the winner in this category are safety, ease of handling and of course sailing fun along with a good price to performance ratio. Another important aspect for the jury members is the simple and easy transport on the road. The Axopar 22 T-Top clearly met the expectations to satisfy the jury, who were looking for innovation and features worthy of such an important category winner.
The European Powerboat of the Year Award is presented by the motorboat magazines Båtliv (Norway), BoatMag.it (Italy), Boote (Germany), Marina.ch (Switzerland), Motor-Boot (Netherlands), Neptune and Moteur Boat (France), Yacht Revue (Austria) and Náutica & Yates Magazine (Spain).
COMMENTS FROM THE JURY:
"The deciding factors of the jury's decision was the Axopar 22 T-Top's concept, which is aimed at a young target group, or those who are young at heart as well as its good handling characteristics. It sets new standards in both areas and also won us over with its reasonable price-performance ratio."
Watch the award ceremony here: European Powerboat of the Year 2022 Award Ceremony