Axopar Boats wins the NMMA / CSI Customer Satisfaction Award 2022
Awards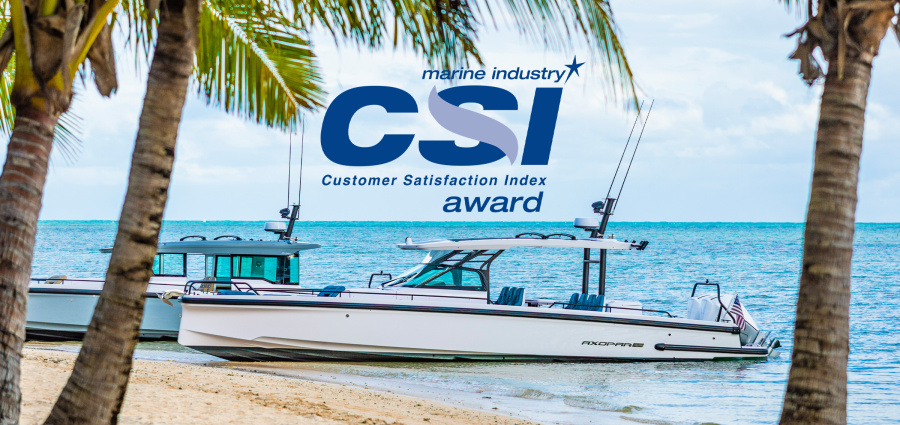 Axopar Boats win the NMMA / CSI customer satisfaction award 2022 at the Miami International Boat Show 2023.
Helsinki, 20 February 2023
Axopar is proud to announce it has received the NMMA (National Marine Manufacturers Associations) Customer Satisfaction Index Award for 2022.
The award was presented at the Miami International Boat Show, and honours boat manufacturers that exceed a standard of customer excellence above 90 percent or higher.
The CSI Awards Program consist entirely of new boat owners and customers in the US rating their own boat manufacturer and dealers for their quality of product, service, support, warranty, and after-sales performance.
Axopar Boats was the only European boat manufacturer that was awarded this achievement, now for the third time since 2019.
The award confirms that a brand and its dealers have achieved a mark of excellence in customer satisfaction, instilling more trust and confidence in the buying process. Each year, the Marine Industry CSI Awards Program honours participating manufacturers who pursue continuous improvement to better serve the consumer. In 2022 an unbelievably high number of 175,000 customers were surveyed in the process.
"Our biggest and most heartfelt thanks to the CSI Awards Program for receiving this excellent customer satisfaction award, and behind this significant achievement is a proud team at Axopar working together with our precious dealer network in the US pushing for new adventurous boats and experiences on the water", - Jan-Erik Viitala, Founding Partner of Axopar Boats Group.
The award is based on information provided by customers purchasing a new boat during the period between 1. January and 31. December. It recognizes companies that have achieved an independently measured standard of excellence of 90 percent or higher in customer satisfaction over the past year, with the criteria including overall product satisfaction, after-sales ability, and warranty satisfaction.
The Marine Industry CSI Program is the largest source of consumer satisfaction information in the marine industry. It was created to raise the bar for boat owner satisfaction and improve the overall customer experience to support long-term growth opportunities for the industry. The program conducts two surveys with new boat and engine customers during the first year of ownership. The first survey is sent shortly after the time of boat delivery, and the second is sent nine months later. Together, the two surveys track customer satisfaction with the product, sales experience, delivery, and service process as well as product quality.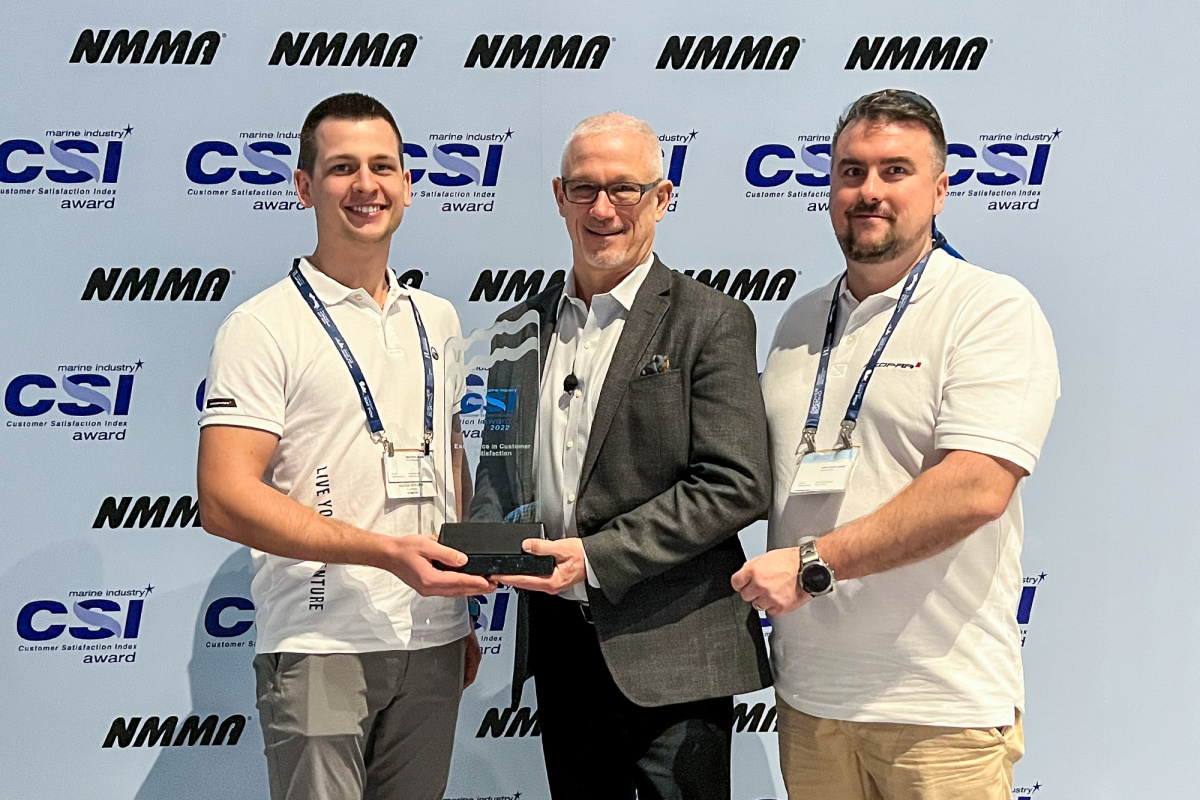 Axopar Senior Service dept. Manager Krzysztof Sujata (left) and Head of service Albert Zaleski (right) receiving the NMMA/CSI Customer Satisfaction Award from the NMMA president Frank Hugelmeyer (middle) at the Miami International Boat Show 2023.
Read NMMA's article about the award here.