The Axopar 28 T-Top announced as Japan's 'Boat of the Year'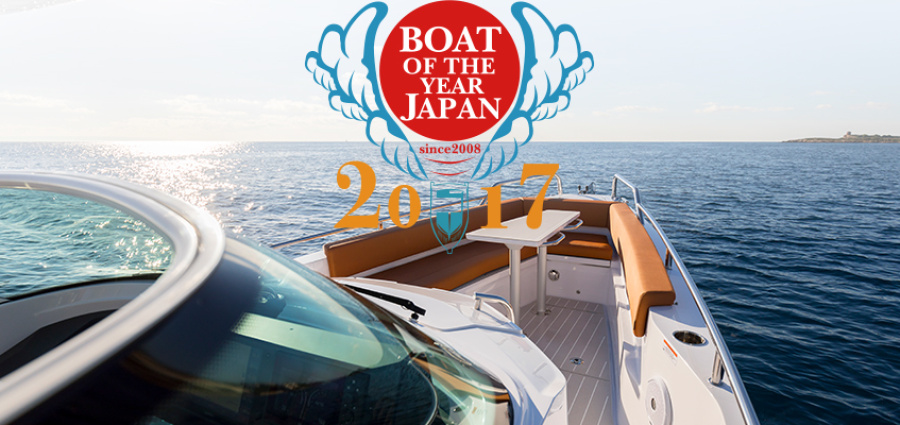 The Axopar 28 T-Top announced as Japan's 'Boat of the Year'!
The highest possible praise greated Axopar Boats and our Japanese dealer, Okazaki Yachts, on the opening day of this year's Japan Boat Show, held in Yokohama, between 8th and 11th March, when the executive committee declared the Axopar 28 T-Top as Japan's 'Boat of the Year' and winner of the Grand Prix prize.
An independent jury comprising 30 of Japan's most respected marine journalists were tasked with deciding winners from 10 different awards categories, centred around boats imported and sold in Japan during 2017.
The winner of each category was then entered in to a final group, from which the prestigious Grand Prix winner was ultimately decided.
Praised by the jury for its 'sophisticated design and reliable driving ability across the entire speed range', the Axopar 28 T-Top won the 24ft to 35ft Mid-Size Category. Shortly afterwards, having been praised for being 'the most enjoyable boat to drive, with overwhelming acceleration, stability and exhileration,' the same Axopar 28 T-Top picked up a second winner's award in the Best for Fun Category.
Not wishing to be over-shadowed by it's smaller brother, the Axopar 37 Cabin picked up it's own award, when declared as winner in the Best for Value Category. The jury awarding the top prize to the boat with ' highest cost / performance ratio in class and best vaue for money, when considering the wonderful driving performance and equipment package available.'
With Axopar having won numerous boating awards and design accolades across Europe within the past few years, it's very gratifying to be recognised in Asia for those same core principles of offering customers boats that are instanty recognisable, with cool looks, are exciting and fun to drive, with versatile deck & accommodation designs and the best performance/cost ratio in class.