Center Consoles Only - US - Axopar 37 MY20 range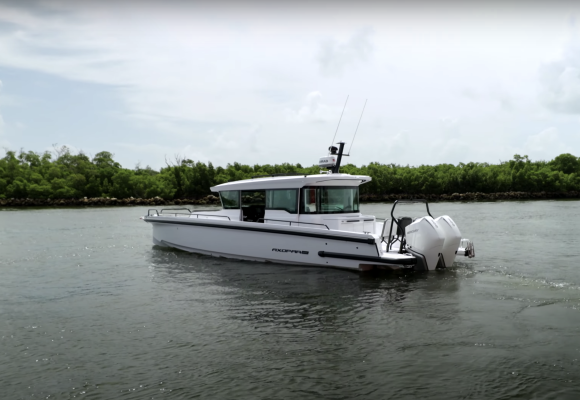 Reviewed: Axopar 37 MY20 range – (Center Consoles Only - 04.09.2020). The guys at Center Consoles Only met up with Nautical Ventures and went out to test the Axopar 37 Cross Cabin in sunny Florida. Take a peek at what they thought.
What they loved: "They did an excellent job on this hull design.", "These gullwing doors are just awesome.", "The center of gravity is low, which stops it from swaying from left to right.", "Great controls, great handling, fun boat to drive.", "The stern of this boat is basically a nice entertainment area." "You can utilize this space for storage, so literally nothing has to sit outside, on your deck."