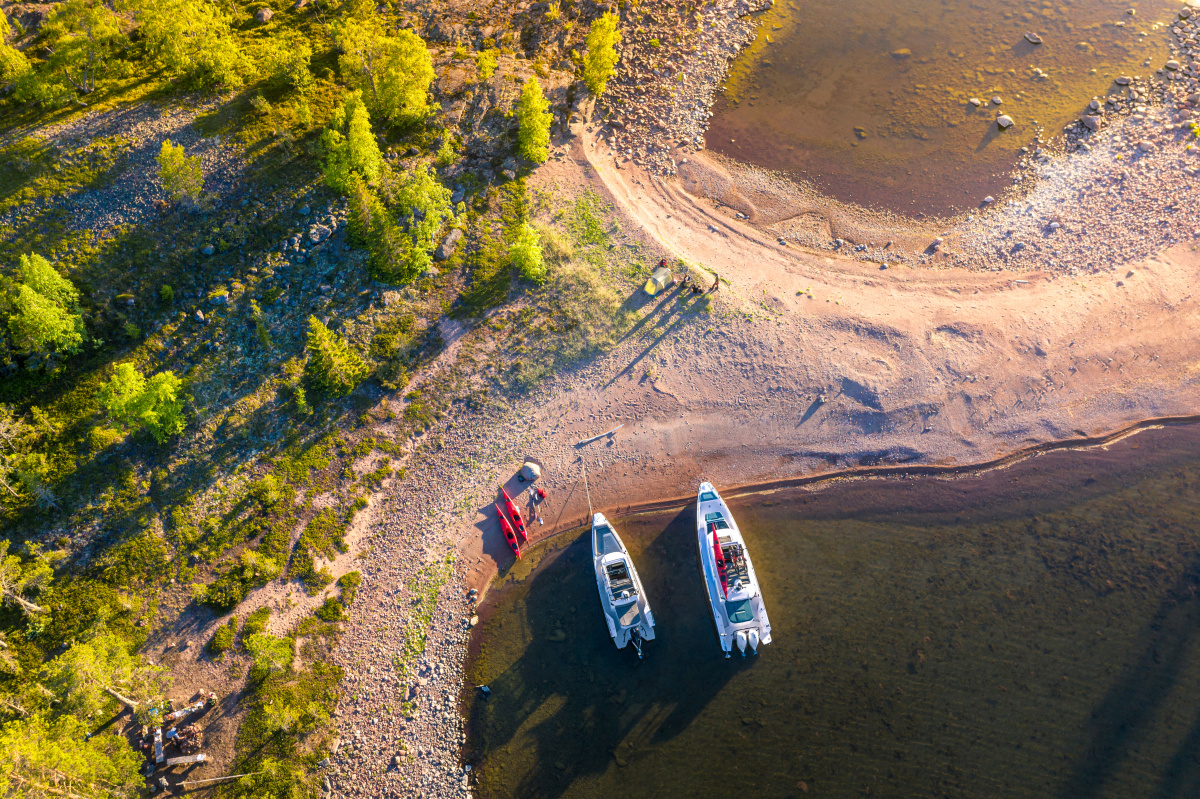 This year, premium Finnish boat brand Axopar sidestepped the Palma International Boat Show and instead commandeered a large chunk of Port Calanova for its concurrent press, customer and dealer 'days'. Alongside key collaborators BRABUS, Panerai and Jobe, they staged multiple world premieres and displayed 15 of their standout boats in the water. It was the biggest event Axopar had ever done outside of the traditional boat show format – and the gamble certainly paid off.
Rewind a decade, and co-founder Jan-Erik Viitala started working on the Axopar brand back in 2012. He shared a vision to create a completely new boat concept with head-turning design, competitive pricing, superior fuel efficiency and an exhilarating driving experience. First off the production line was the Axopar 28, which had its debut at the Helsinki International Boat Show in February 2014. With a twin-step deep-vee hull, a modular deck layout, and five versatile versions – the Open, T-Top, Sun-Top, Cabin and Sports Cabin – the 28 was an immediate hit. But nobody, not least Jan-Erik, could have predicted the considerable impact that Axopar would go on to have on popular boating culture.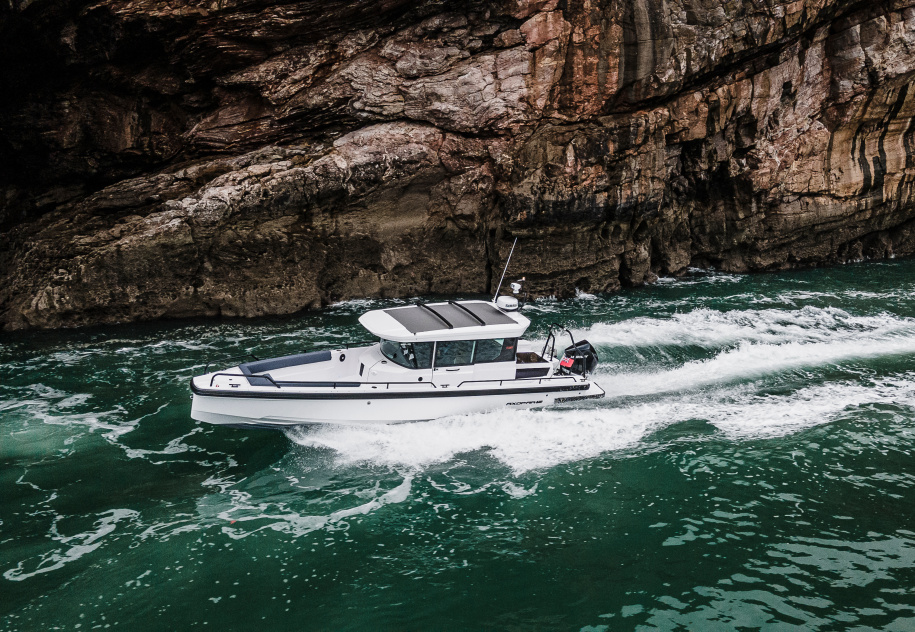 Axopar may have strong Finnish heritage, but it is now most certainly a global company. Using ever-expanding manufacturing facilities in Poland, it has built more than 3,500 boats which are marketed through a 100-strong dealer network in more than 50 countries – in fact, 40% of production is delivered to North America. Axopar remains Europe's fastest-growing boat brand, comfortably the biggest boat producer in the Nordic countries, and has featured in the Financial Times' list of fastest growing companies in Europe – the FT 1000 – in 2020, 2021 and 2022.