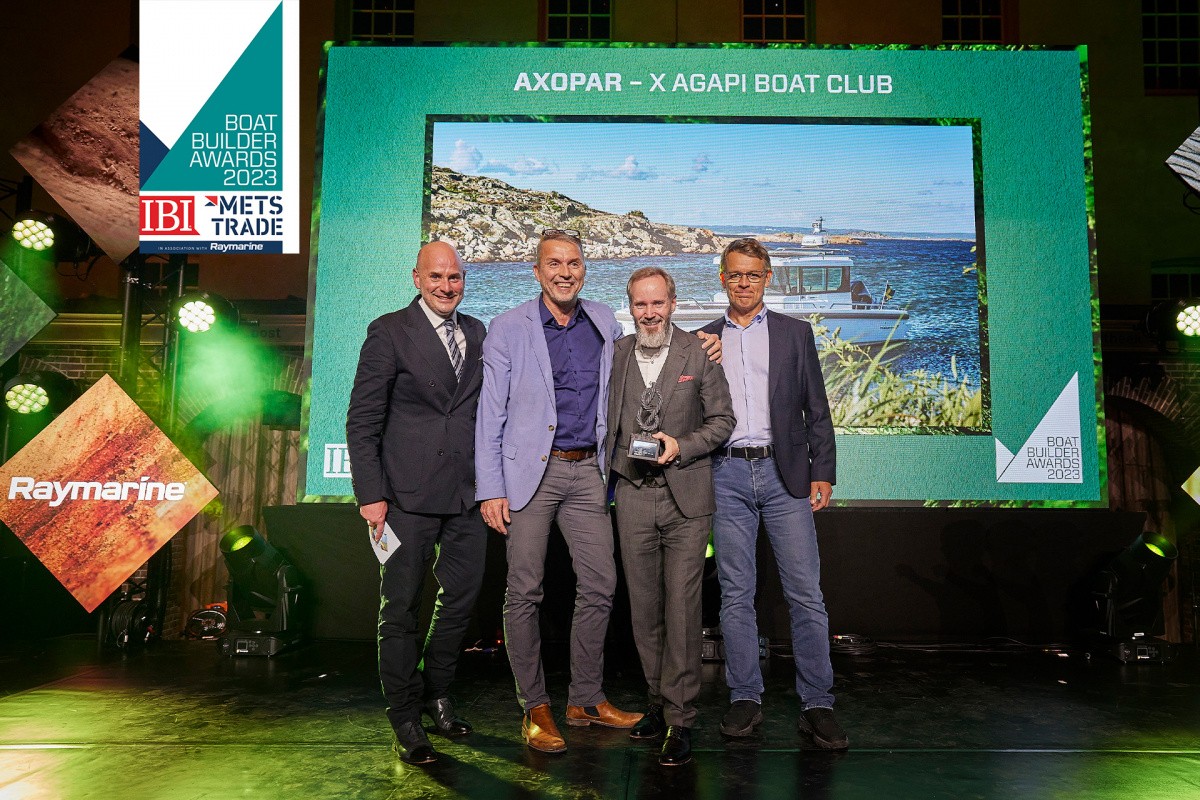 Helsinki, November 2023 - Taking centre stage to collect their award, Axopar's founding partner, Jan-Erik Viitala and Agapi Boat Club CEO & Founder, Peder Asplund, were proud, joint-recipients of an entirely new category award given to the Axopar x Agapi Boat Club at last night's glittering Boat Builder Awards ceremony, held at the National Maritime Museum in Amsterdam.
This year the 'Customer of Tomorrow' award was added to the roster, in recognition of new business ideas and initiatives specifically to attract, entice, and retain those all-important customers of tomorrow.
The Axopar x Agapi Boat Club successfully links the knowledge of Agapi boat club´s established position as a front-runner of the boat sharing concept, with Axopar's dynamic, 100+ global dealer network, to create a wide network of adventure-orientated clubs, which tap into the circular economy and today's modern desire to try out new experiences before committing to buy.
The judge's summarised the reason for the win as follows:
"Axopar invented a completely new genre in less than a decade with its adventure boats. Many in the industry didn't understand the launch concept at first – but customers did and demand has been exceptional. Axopar's strong partnership with an existing boat club is the logical next step, making its market desirable products accessible, not just for owners but also experience-seeking boat users wanting lower capital commitment."
The concept also taps into the huge rise of interest in electric propulsion, and with a bias towards short-distance journeys, the Axopar x Agapi clubs provide the perfect environment for customers to find out more before an eventual transition to full electric boating.
More about the Boat Builder Awards:
Organised in conjunction with IBI Magazine (International Boat Industry) and METSTRADE, the annual Boat Builder Awards for Business Achievement recognize outstanding achievement in marine business priorities, including innovation, collaboration, environment, talent and marketing over the past year.
A total of 36 companies from 14 countries were shortlisted as finalists, from which 12 winners and 3 honourable mentions were named.