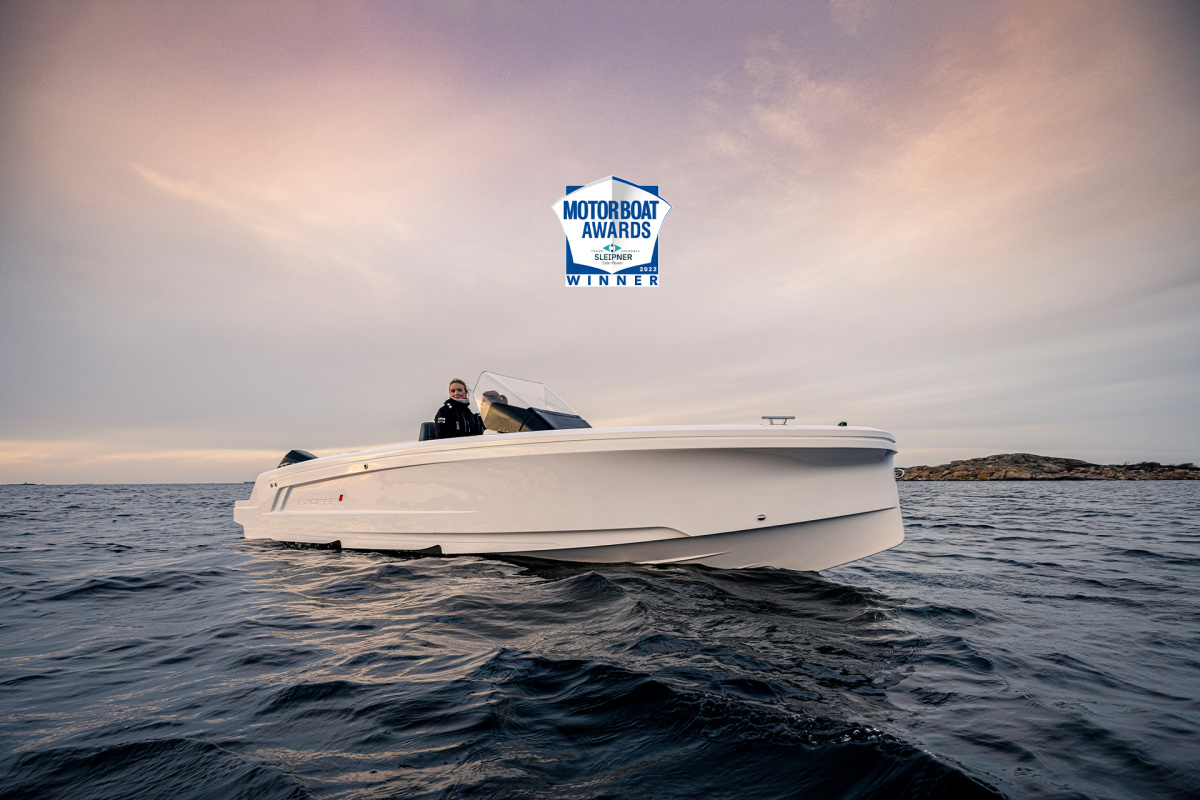 We are incredibly honoured to announce that the Axopar 22 has won the Motor Boat Awards 2022 in the category "Sportsboats up to 30ft"!
The winning arguments from the jury of Motor Boat & Yachting: "Distilling the best bits of two award-winning models into the smallest footprint yet would seem like an impossible task, but Axopar rose to the challenge with aplomb to create its fabulous entry-level model. To make a sub-25ft boat look and feel so grown up takes real skill and an eye on components and materials."
We want to thank Motor Boat & Yachting for this renowned award! We appreciate the tremendous effort and time that the judges have put into testing and reviewing hundreds of boats during the year. It is incredibly rewarding that you recognised the Axopar 22 to be "approachable, safe, extremely fun to drive, and very easy to handle out on the water, both in the confines of the marina and when faced with more challenging conditions out at sea"
READ MORE: