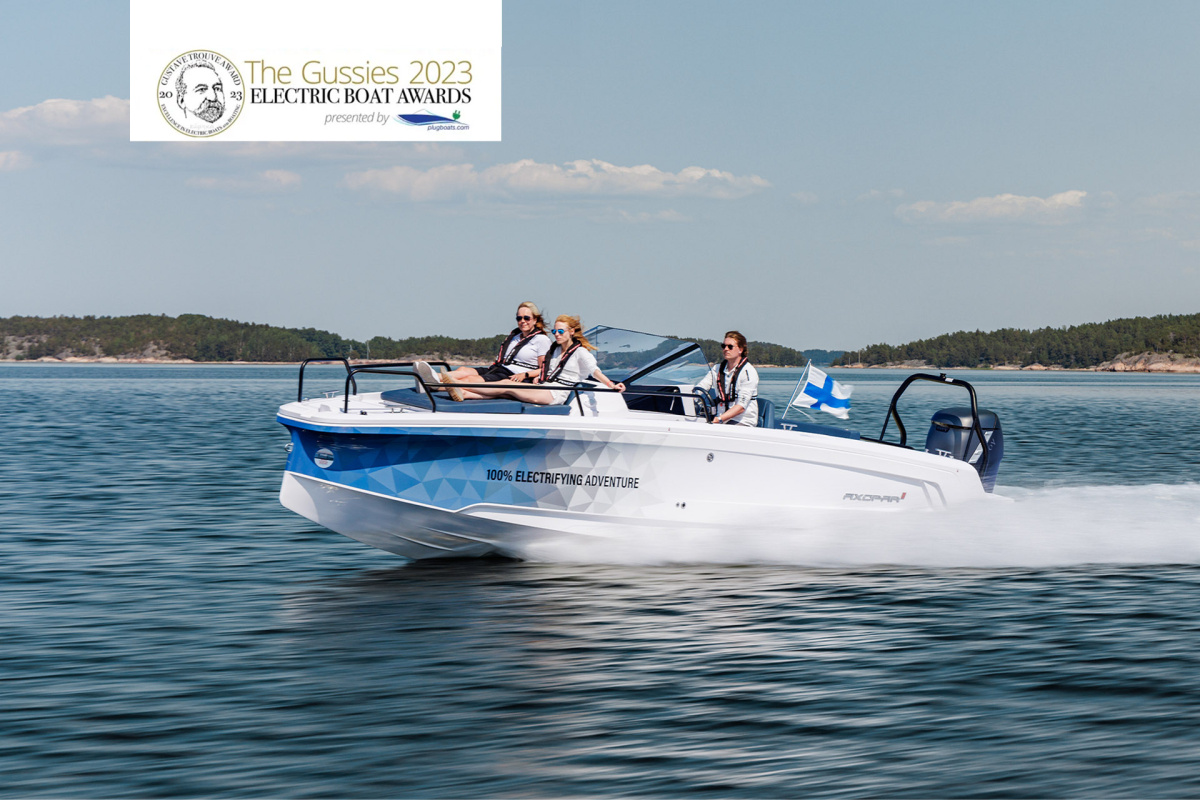 After voting by the public and an International Judging Panel of 25 electric boat experts, the electric Axopar 25 has won the Gussies Electric Boat Awards in the category "Production Electric Boats: Up to 8m / 26ft" an example of 'excellence in electric boats and boating' in its category.
It was selected with the following motivation:
"For the most comfortable ride in almost any water, it is crucial to be able to keep a stable speed of around 20-25 knots. Driving at lower speeds in choppy conditions usually results in an uncomfortable and wet ride. The Axopar 25 is one of the rare electric boats that you can take outside of sheltered waters due to its hull design, drivability, and impressive hull efficiency enabling higher speed and  extended range with less engine power.  Combining this efficiency with an innovative electric engine showcases Axopar's dedication towards creating the most comfortable drive even when presented with challenging conditions."
The awards are named after Gustave Trouvé, the French inventor who decided the best way to work on the electric motor propelling his prototype boat 'Le Téléphone' along the Seine in 1874 was to devise a detachable unit so that he could tinker with the motor in his shop at home. It was the birth of the outboard motor.