Motor boat of the year 2014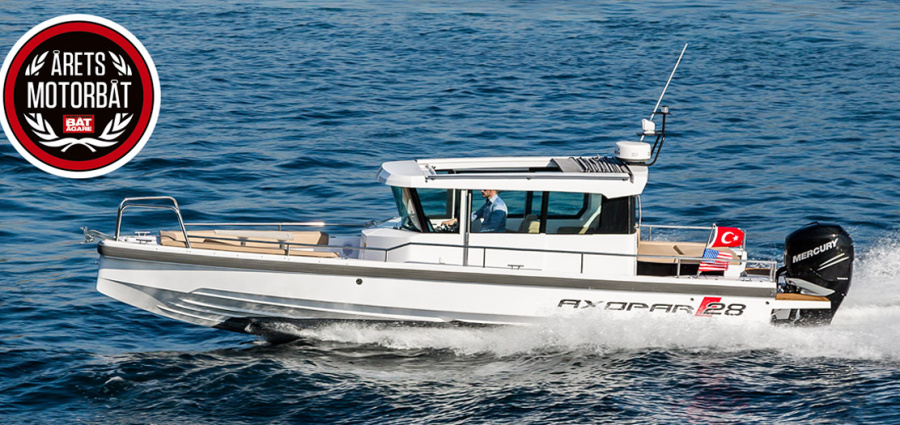 Axopar 28 AC Motorboat of the Year 2014 in Sweden!
With over 60 new motorboats tested during 2014 the Swedish magazine Vi Båtägare selected the Axopar 28 AC as the winner of the Motorboat of the Year 2014 title with the following statements:
"An adrenaline inducing hull and a great price makes Axopar 28 AC newcomer of the year and worthy of the title Motorboat of the Year 2014.", "This year's motorboat 2014 is a new brand from an experienced manufacturer. Axopar 28 AC takes the cabin boat to a new level with smart solutions and an amazing hull. The large sunroof provides an open feel in the cabin and the nights can be spent in the aft cabin. All at a competitive price."
They also gave acclaim to the 28 AC for rethinking the daycruiser concept, the driving pleasure and the truly innovative design.