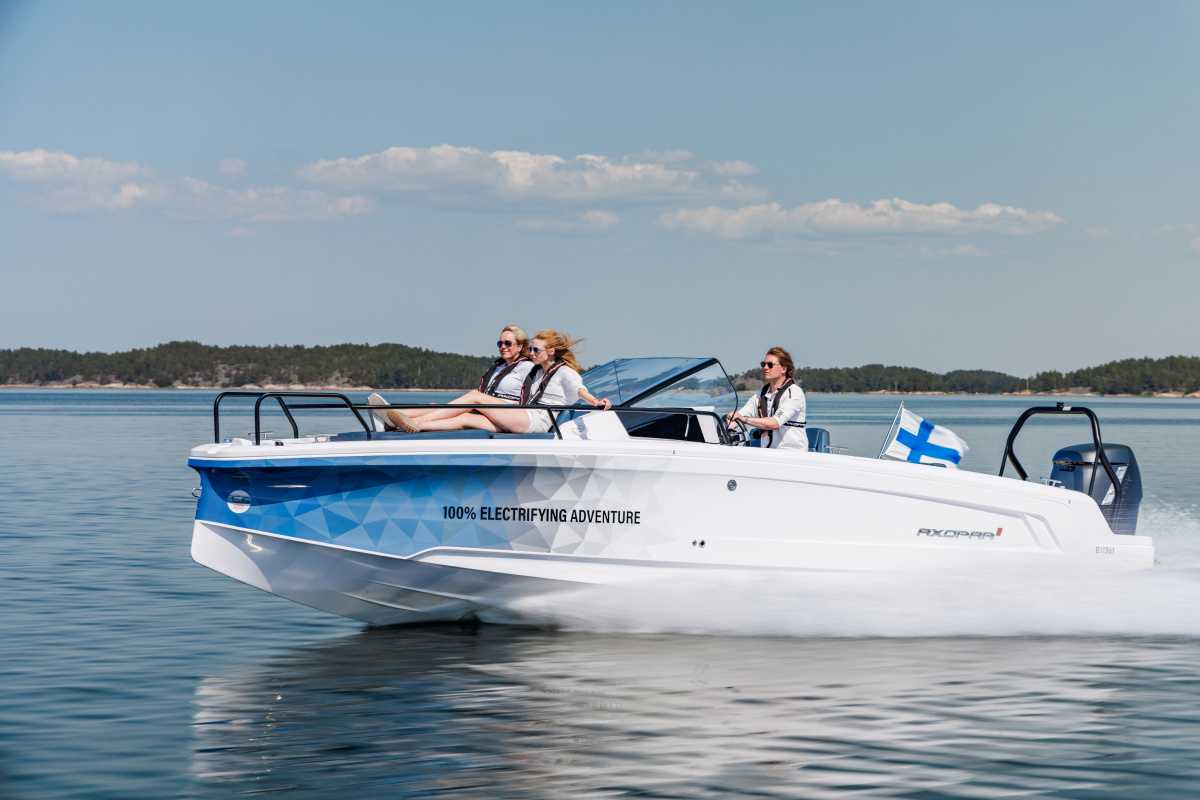 Helsinki, 28 June 2023
Reinforcing its position as the industry forerunner and innovator, Axopar takes further steps in leading the transition towards electrification and more sustainable boating, bringing substantial capital and a 10% ownership in Evoy, the Norwegian manufacturer of fully electric inboard and outboard motor solutions for leisure and commercial marine use.
Axopar also brings to Evoy its extensive dealership network, and valuable expertise in boat building together with significant financial support and future orders, valued at over 1 M EUR to be delivered in 2023 alone.
Set to benefit all boat manufacturers looking into electrifying their fleet, Axopar will work closely with Evoy with their future development to ensure straightforward, easy to install and streamlined turn key solutions offered from Evoy. Both companies are unitedly aiming to accelerate and make the adoption of electric technology as straightforward and accessible as possible to all.
Ultimately the investment into Evoy aligns perfectly with our mission to bring more boaters to the water.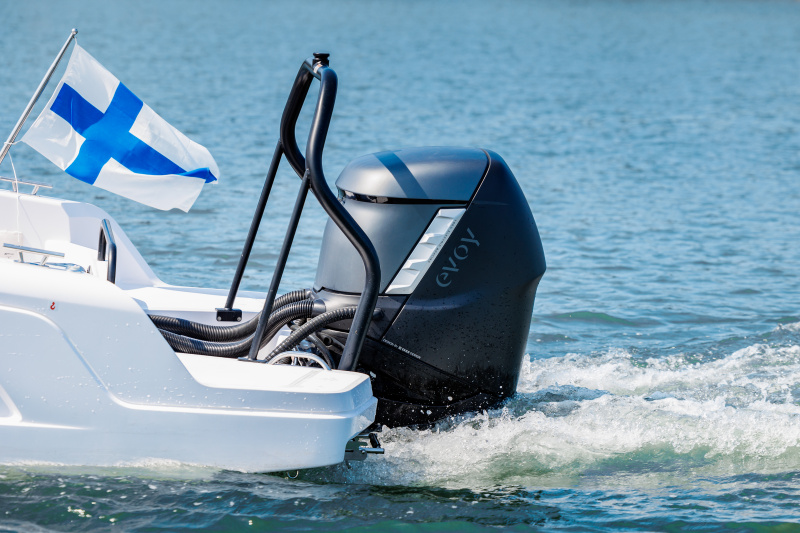 The Evoy 300hp electrical engine.


Following the extremely well-received proof of concept of the Axopar 25 Electric prototype, these two Nordic innovators are together pushing the boundaries of what's possible in electric leisure boating, inviting investors and other boat brands to join in the pursuit of a cleaner and a more sustainable future.
By challenging industry norms, Axopar wants to show that electric boats can compete and offer viable alternatives to traditional internal combustion engine powered boats.
Jan-Erik Viitala, Founding Partner, Axopar Boats, says: "On this journey Evoy has proven to be a perfect match for Axopar. Our mission together is to inspire and catalyze a broader movement towards sustainable boating, encouraging other boat manufacturers to invest in electric boating as well, with development into full scale serial production. We believe that electrification will grow in stages and we will be together in the forefront of development."
Leif A. Stavøstrand, Evoy's CEO, added, "We are thrilled to welcome Axopar as a strategic investor, bringing not only significant investments, but also a great network and validation of Evoy. The partnership marks an important milestone for Evoy, opening doors into the North American market. Additionally, we are honoured by these investments, as it reflects the continued confidence in our mission and potential. Together with Axopar and other major investors following, this funding round opens a new chapter in our journey to make boating irresistible, eliminating emissions, and building a strong global brand."
All Axopar releases are available at Axopar press releases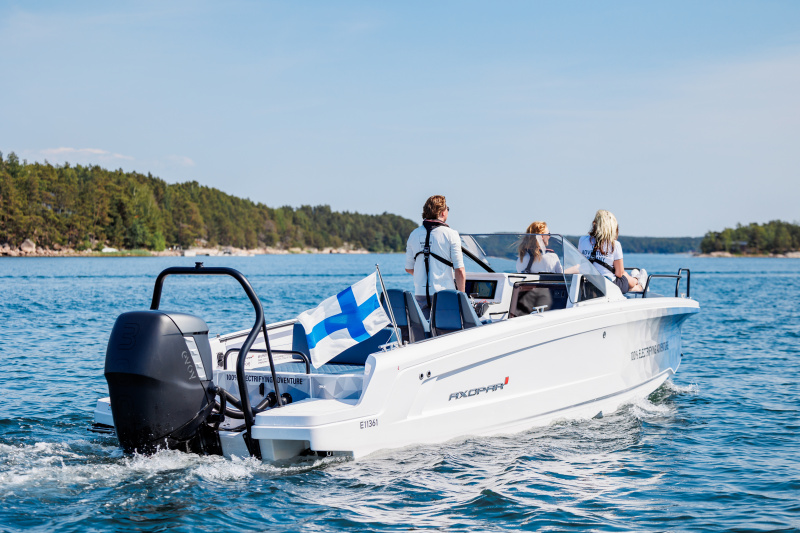 The Axopar 25 Electric prototype.



---
Axopar in brief:
Axopar, the adventure company, is one of the fastest-growing boat brands in the world. The success derives from the "one boat, one world" concept. It stands for boats that are multi-functional and accessible for the many, anywhere around the world.
As a forerunner committed to continuous innovation, the company listens to its global community of Axoparians and shares the same respect and passion for nature. Axopar's mission is to open new perspectives by bringing people out on the water and creating boats that make waves in the boating industry.
Evoy in brief:
Established in 2018 in Norway, Evoy is a pioneering company specializing in high-performance electric boating solutions for both leisure and commercial boats in the 25ft to 50ft range. With their cutting-edge 100% outboard and inboard electric motor systems ranging from 120 to 400 continuous hp, Evoy aims to revolutionize the boating industry by providing emission-free and high-performance alternatives to traditional combustion engines. Their data-driven ecosystem sets a new benchmark for the industry, ensuring unparalleled efficiency, reliability, and customer satisfaction. Evoy has so far sold systems to end customers and boatbuilders in 16 countries and employs 40 people. Evoy's mission is to reduce boating emissions without compromising on power and ease of use – creating an irresistible boating experience.