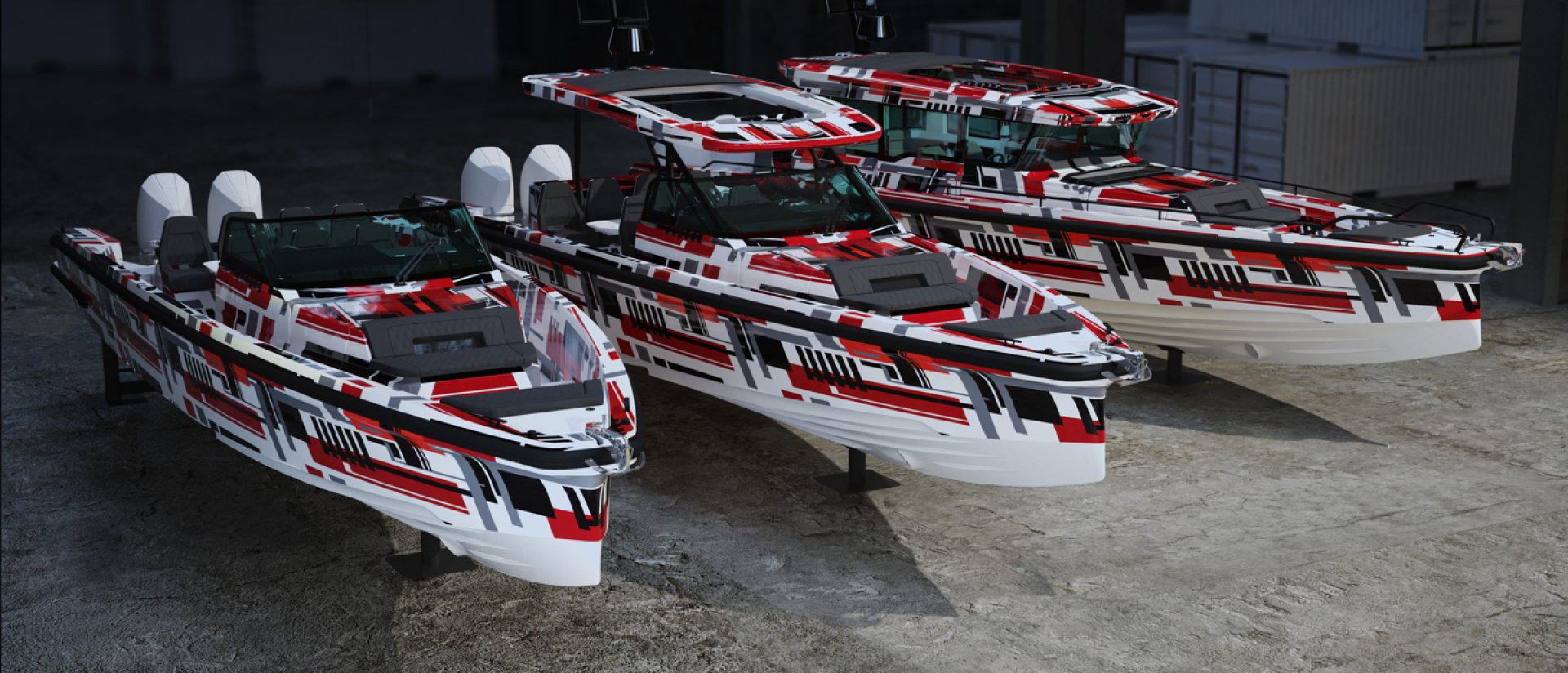 THE MARKET LEADER REBORN
AXOPAR 37
THE DAWN OF A REVOLUTION
It's been less than four years since the ground-breaking, incomparable Axopar 37 revolutionised the market for outboard-engine day-boats, sports-weekenders and cabin boats, by turning it completely on its head.
By being fast & flexible to the demands of the boat-buying public demands, we've wasted no time in launching an astounding new successor to this greatly admired, multiple award-winning concept.
World Premiere at boot Düsseldorf 2020!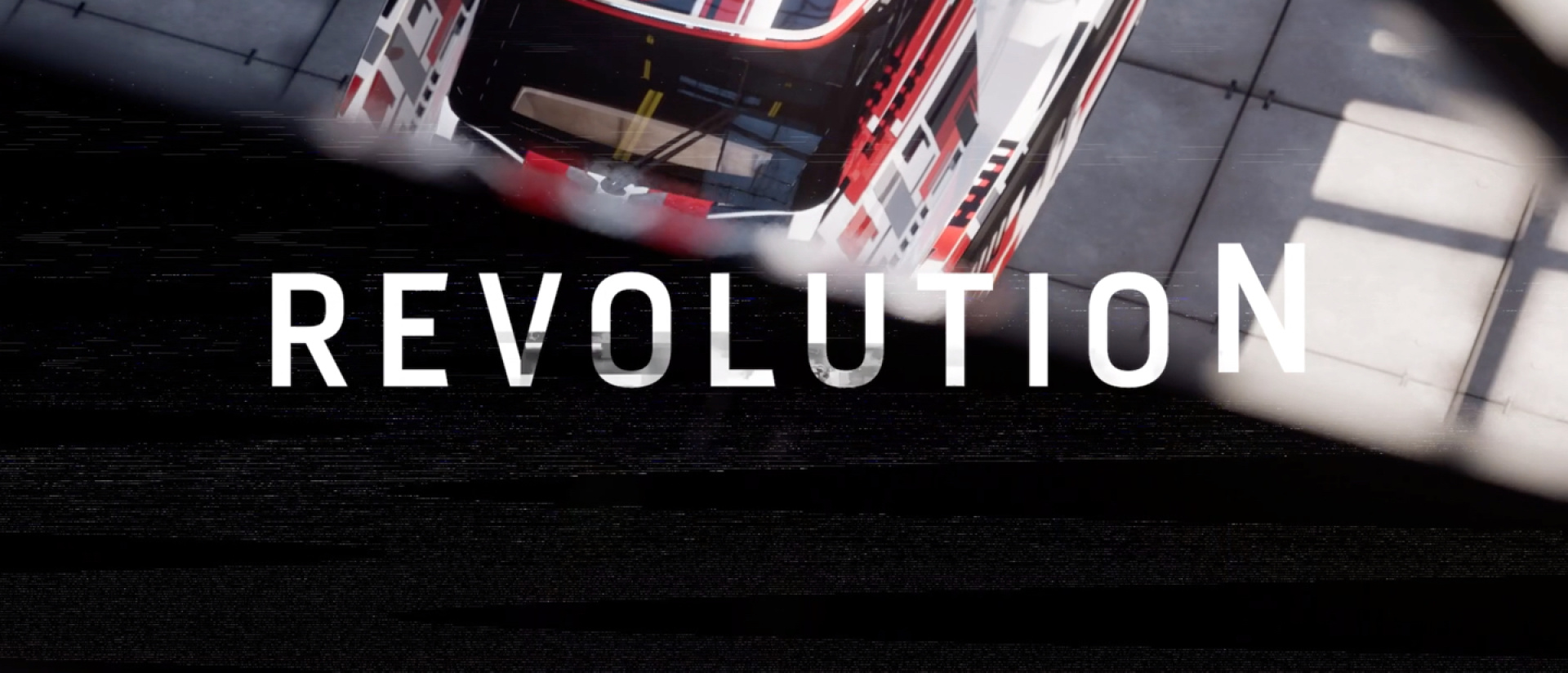 Dare to be different
Introducing three distinctive models, each within their own field. Whether you choose the Spyder, ST or the innovative XC version, you can be assured that the new Axopar 37 range will safely take an entire family out for long-range adventures in supreme comfort with great capacity for overnight sleeping and enjoyable social moments onboard.

The Axopar 37 range offers an even more comfortable ride with enhanced driving dynamics, while at the same time remaining very responsive and sporty in its character.

It's entirely new hull, superior in terms of performance and handling with its intuitive driving feel, ensures even customers new to boating will feel confident behind the wheel. All of this, even when its predecessor is considered to feature one of the best performing hulls on the market.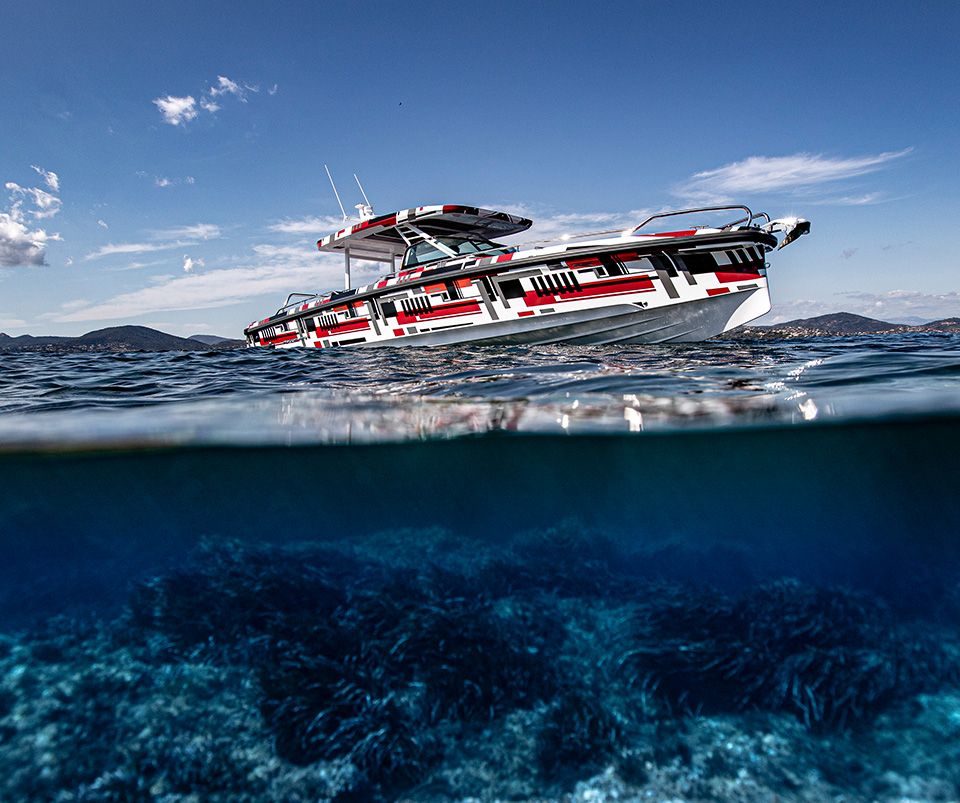 New trend on the water
Modern boaters want to maximise their experiences and include other activities while spending time on the water. Axopar owners love to bring along sports and adventure gear. We have responded to this need by implementing new features such as a multi-storage compartment in the Spyder and Sun-Top versions for holding this equipment. The Sun-Top and Cross Cabin versions both benefit from a new roof-rack for transporting gear around.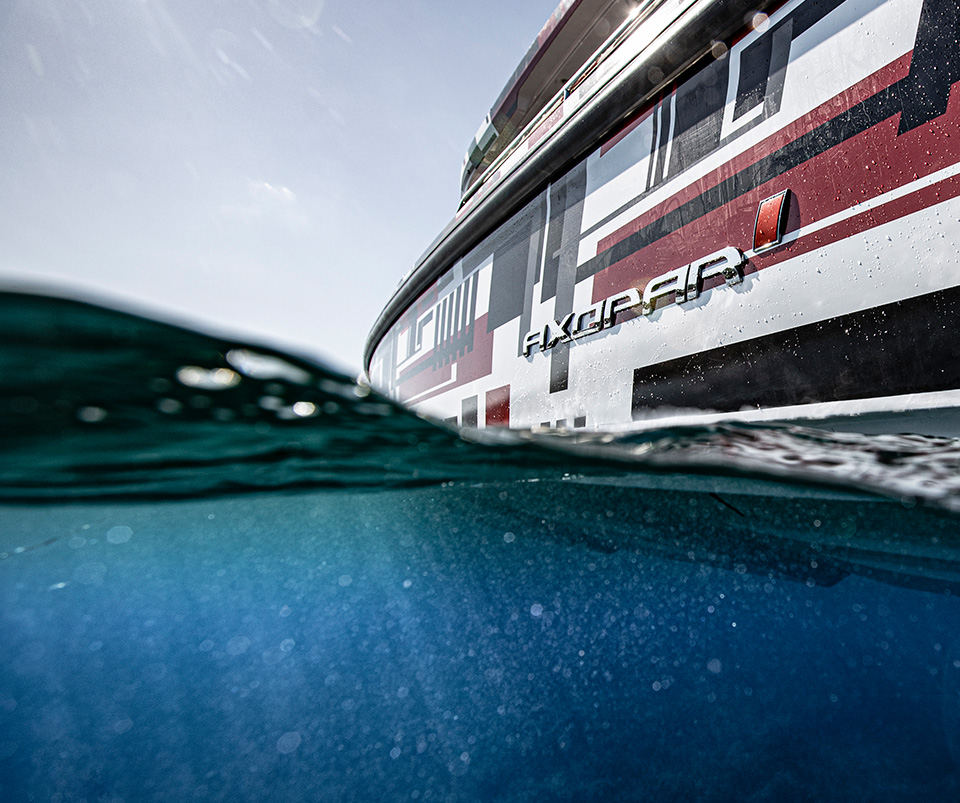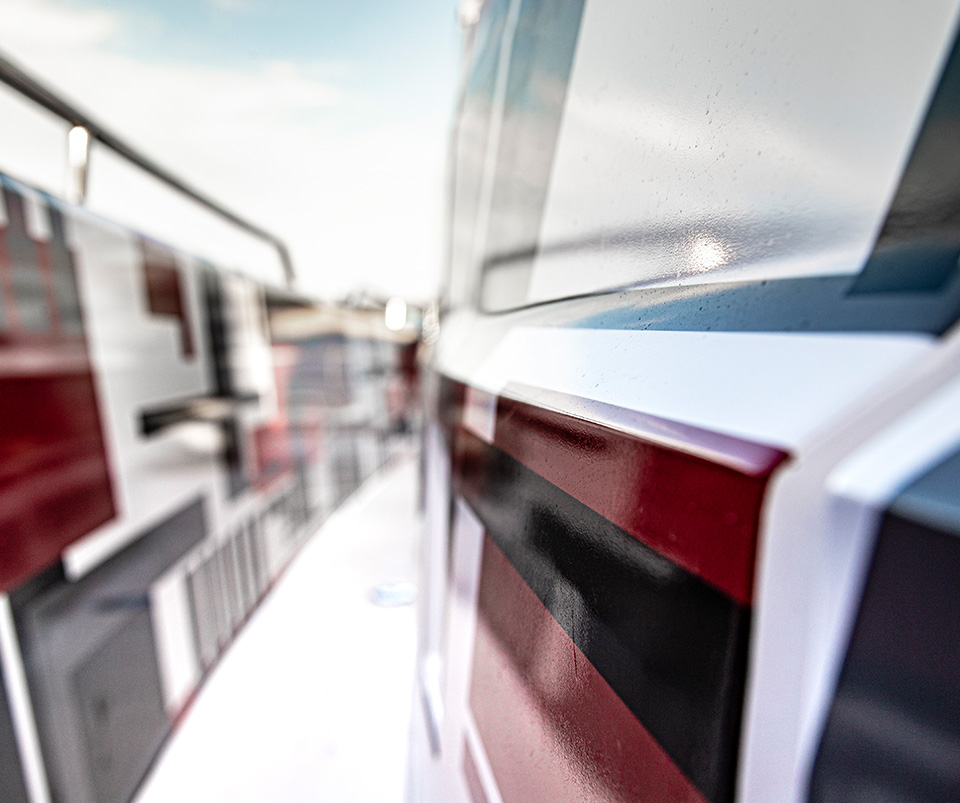 THIS IS WHY WE CALL IT A REVOLUTION
Driving Experience
The Innovation Heavy investment in the further development of the hull's hydro-dynamics, running countless CFD simulations, sea-trials, tests and calculations.
The Result: More responsive, safe, thrilling and sporty driving, fine-tuned directional stability, fantastic grip during cornering, safer handling, higher cruising speed and lower fuel-consumption. A stronger and stiffer hull with hydro-dynamics that provide an extremely compliant, comfortable and quiet ride.

Significant all-round Speed, Fuel-Efficiency and Range gains
The Innovation: A classic 'win-win' scenario, the result of vastly improved hydrodynamic efficiency of the all new "Revolution" 37' hull combined with latest engine technology from Mercury Marine.
The Result: Considerable improvements of up to 30% better fuel-economy across the 20 to 40 knot speed range. Compared to the predecessors, resulting in an extended cruising range, on average with 35% or +75 additional nautical miles. Up to +35% increase in 'comfortable' and most efficient cruising speed at steady 3500rpm, up from 22knots to 29 knots.**
** Hull design stats based upon a like-for-like comparison between previous generation Axopar 37' and "Revolution" 37' likewise Mercury 300hp L6 Verado and latest Mercury V8 FourStroke 300hp. Tank capacity remains unchanged at 730 litres / 193 US gal.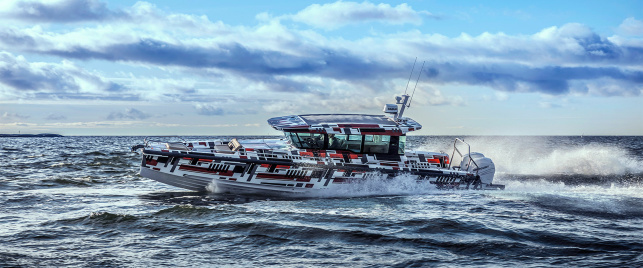 Striking Appearance
The Innovation: Tope designers collaborating with industry professionals to fine-tune, trim, modernise and streamline the Axopar DNA.
The Result: Evolution of the distinctive and instantly recognisable looks with aesthetic yet functional design to ensure that form and function go hand in hand.

The Driver in Focus
The Innovation: Bringing new intuitive solutions and driving experience even closer to the ease and simplicity of driving a car.
The Result: Redefined ergonomics contribute to a supremely practical and functional layout, with both forward and all-round visibility improved, whether standing or seated in our newly designed, extra-grippy seats. The driver focussed ergonomic helm with its clean and uncluttered dashboard, ensures the skipper will always remain confident and in control when handling the boat, even single-handed.

The new Space Experience
The Innovation: A completely new solution to boats – the Gullwing Door *concept is introduced as an extension to the front cabin.
The Result: An entirely new space experience that complete redefines how an enclosed front cabin can be best utilised to provide a more sociable feeling and full interaction with one's surroundings, making the front cabin feel like it's part of the outdoors. This gives our customers the possibility to fully interact with and appreciate their outside surroundings like never before.

New level of Living Comfort
The Innovation: A significantly enlarged front cabin with 30% more space than its predecessor, now with the option of a fully enclosed toilet compartment.
The Result: More spacious, light and accommodating than ever before. The possibility to choose a new option; enclosed toilet and separate shower compartment* for privacy and a new level of comfort and convenience.

Elevating the Onboard Experience
The Innovation: Better use of space with the key layouts still remaining the same, safer passageways, improved ease of movement and reduced thresholds. New features, such as a multi-store solution for water-sports and adventure gear. Enlarged functional foredeck layout boasting a sociable seating area, with optional sun-bed / storage and introducing new and revised modular configurations for the aft-deck.
The Result: Safe and optimize freedom of movement all around the boat with a totally different and more sociable feeling while onboard. A boat that perfectly fits the new trend on the water, enabling you to bring your adventure gear with you, easily accessible and stored onboard.

*Sold as optional equipment
STAY IN THE LOOP
Follow us on social media
Facebook and Instagram are an integral part of our daily news updates. To stay up to speed on current Axopar news and events follow our news channels. For videos of our boats in action visit YouTube for a closer look.